ASIC obtains court orders permanently banning Sydney financial adviser after Fraud Investigation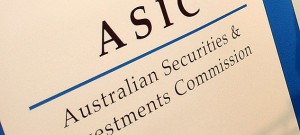 ASIC yesterday obtained court orders permanently banning Melinda Scott from providing any financial services and disqualifying her from managing corporations for 25 years after she defrauded clients of more than $3.6 million over 8 years.
The Supreme Court of New South Wales also made orders permanently restraining Roach Graham Scott Pty Ltd (RGS), a company of which Ms Scott, of Lilli Pilli, was sole director, from carrying on a financial services business or providing a financial service.
The Court declared between 9 February 2004 and 27 April 2012 both Ms Scott and RGS repeatedly and persistently engaged in dishonest conduct when providing financial services. In particular, the Court found Ms Scott and RGS obtained $3,632,759.46 from 56 separate clients, which Ms Scott generally used for her own personal benefit knowing that this was not in accordance with the clients' instructions. The Court also found Ms Scott and RGS falsely told some clients their money had been invested in accordance with their instructions and was making returns.
ASIC's investigation into Ms Scott's conduct is continuing.
Ms Scott engaged in the aforementioned conduct when she was an authorised representative of Millennium 3 Financial Services Pty Ltd, a financial advice business owned by the Australia and New Zealand Banking Group Limited. Her authorisation was revoked on 15 May 2012.
ASIC first obtained court orders against Ms Scott preventing her from carrying on a financial services business in May 2012.
(Source: ASIC,  4 December 2012)