Rushmore Group are dedicated forensic accountants and business valuation specialists.
All our valuations are conducted on a fixed price of $5,990 including GST per entity.
Each report is meticulously prepared by a chartered and forensic accountant with over 15 years' experience.
We provide our business valuation and other services to clients across Australia. There are no travel charges or other surprises, simply a quality business valuation report for a fixed price.
We guarantee that:
Each report is finalised within 7 to 10 business days from receiving instructions to commence the business valuation.
Assumptions in the report are supported with appropriate reasoning and supporting material.
Opinions are clearly set out and supported with reasoning and appropriate documentation.
Each report is prepared to a "court" standard and our business valuers are prepared to give expert evidence in relation to the report, if required. We have provided expert reports to the Federal Court of Australia, Federal Circuit Court, Family Court, NSW Supreme Court, NSW District Court, NSW Land and Environment Court, Supreme Court of Queensland and the County Court of Victoria.
We provide expert business valuation reports for a diverse range of industries, including:
Retail businesses
Mining businesses (including Mining Services)
Building, Construction and Engineering firms
Law firm valuations
Accounting firm valuations
Other professional services firm valuations
Medical Practices (GP's, Specialists and other allied health practices such as chiropractors, and podiatrists)
Wholesale Trade Business Valuations
Hotel Valuations
Motel Valuations
Other Accommodation Valuations
Cafe Valuations
Restaurant Valuations
IT Business Valuations
Transport Valuations
Insurance Broker Valuations
Hospitality Business Valuations
Nearly every other type of business!
Next Steps
If you wish to engage Rushmore Group to prepare a business valuation, then please call us now on toll free 1800 454 622 or contact us.
Further Information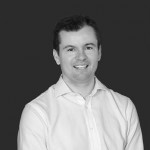 If you would like further information about our business valuation service or you would like to engage us to undertake a business valuation, then please contact us on toll free 1800 454 622 or by our contact page. We provide services to corporations, law firms and individuals in NSW, Queensland, Victoria, South Australia, Western Australia and across Australia.