Class action over hepatitis C scandal
Fifty women who contracted hepatitis C after undergoing procedures at a Melbourne clinic have launched a class action in the Victorian Supreme Court.
The action is against three parties – the Australian Health Practitioner Regulation Agency, the director of the now-defunct Croydon Day Surgery and anaesthetist James Latham Peters.
The law suit, filed on Wednesday by Slater and Gordon, is believed to be the first time a personal injury class action has been lodged against a medical practitioner regulator in Australia.
The women had all attended the Croydon Day Surgery between January 2008 and December 2009.
Peters, 61, is also facing dozens of criminal charges, including conduct endangering life, negligently causing serious injury and recklessly causing serious injury over the hepatitis C scandal.
Source: AAP, SMH, May 16, 2012
About Rushmore Forensic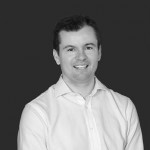 Andrew Firth is a director of Rushmore Group. He has conducted numerous investigations and other forensic accounting engagements in both Australia and overseas.
He specialises in economic loss calculations, personal injury compensation and other forensic accounting services for commercial disputes.  He is a member of the Institute of Chartered Accountants and has appeared as an Expert Witness in numerous jurisdictions.