Court orders proceeds of crime confiscations of more than $650,000
A court has ordered more than $650,000 that is suspected of being linked to an international drug cartel to be turned over to authorities.
Australian Federal Police allegedly seized the cash in March when they raided the homes of two Gold Coast men suspected of heading the operation.
Ryan Thomas Litchfield, 26, allegedly had $37,500 stashed in a safe and a Louis Vuitton box at his Tweed Heads home.
Police allegedly found more than $600,000 at the Coolangatta home of co-accused Daniel Nunes Negrine, 30.
These and other alleged cash finds at both men's homes totalled more than $650,000.
Queensland District Court documents allege some of that cash was found in the lining of a couch, while most was in the boots of two cars parked outside an apartment.
A District judge ordered this week that the cash, confiscated under the Proceeds of Crime Act, be surrendered to the Official Trustee of Bankruptcy.
Both men have been charged with conspiring to import cocaine between August last year and March of this year.
It's alleged they used mules to bring drugs from Brazil into the Gold Coast.
Police allege Litchfield and Negrine can be linked to a man caught at Sydney International Airport and another at the Gold Coast International Airport.
These two mules allegedly had 12 kilograms of cocaine hidden in suitcase linings and windsurfer handles.
A third man, who was allegedly carrying 2kg of cocaine and had links to Litchfield and Negrine, was arrested in New Zealand in February as he was about to board a flight to Australia.
Litchfield and Negrine will both face court at a later date.
Source: AAP, The Gold Coast , May 31, 2012
About Rushmore Forensic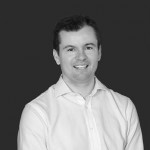 Andrew Firth is a forensic accountant who has conducted numerous investigations and other forensic accounting engagements in both Australia and overseas.
He specialises in financial investigations and provides expert witness reports for court purposes.  He is a member of the Institute of Chartered Accountants and has appeared as an Expert Witness in numerous jurisdictions.