David Hicks in proceeds of crime legal battle
A former US Guantanamo Bay guard will travel to Sydney this month to give evidence in David Hicks's legal battle with the Director of Public Prosecutions.
The DPP has brought a case against Mr Hicks, arguing the profits of his memoir, Guantanamo: My Journey, are the proceeds of crime.
Brandon Neely, a guard at Guantanamo at the time of Mr Hicks's detention, tweeted that he would give evidence in the case when it comes before the NSW Supreme Court on July 30.
Mr Neely has spoken publicly of the human rights abuses at Guantanamo, and is expected to testify under oath that any evidence obtained during the time Mr Hicks was in Guantanamo was unreliable due to his mistreatment there.
Just after midnight yesterday, Mr Neely tweeted about his involvement with the case.
"Going to OZ this month to testify under oath about #GTMO & David Hicks treatment" the tweet said.
A later tweet implied he would testify in favour of Mr Hicks.
"July 30th #Sydney Aus at the Supreme Court of NSW come out & support David Hicks as the Govt attempts 2 take his profits from his book #GTMO" Mr Neely tweeted.
If the court finds the evidence against Mr Hicks was obtained illegally or improperly, the judge may choose to exclude it from the case.
The DPP decided to pursue the case after receiving an initial brief from the Australian Federal Police. A spokesperson for the acting federal Attorney-General, Jason Clare, said that there was no governmental involvement in the case.
"All prosecutions, including this one, are decisions for the independent Director of Public Prosecutions" the spokesperson said.
(Source: "Hicks guard evidence", James O'Doherty , SMH, July 8, 2012)
Further Information on Proceeds of Crime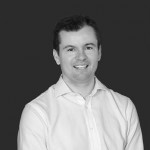 If you would like further information about using our forensic accounting services for a proceeds of crime or other expert witness matter, then please contact us for an obligation free discussion. We provide services to corporations, law firms and individuals in Sydney, Brisbane, Melbourne, Adelaide, Perth and across Australia.