Discover how a forensic accountant can help you with your separation and divorce….
Rushmore Group is a specialist forensic accounting and business valuation firm.  We assist parties in the process of separation and divorce with the valuation of businesses, trusts, companies, shares, and other assets such as royalty streams.
In divorce proceedings, expert financial, valuation and investigation skills are required to ensure that a property settlement is conducted in a fair manner.
In many cases, we find that significant investigation and re-construction of the financial records is required. This information then forms a part of a business valuation or other part of a property settlement.
A forensic accountant can help you determine what information could be relevant for your divorce proceedings. We review your matter from a financial perspective and determine if there are any other avenues that may be available to you.
We can provide:
Expert (fixed price) business valuation report.
Affidavit attaching the business valuation report.
Peer review of an opposing experts report; and
Shadow Expert Witness services.
Our experience
Our experts at Rushmore Forensic have given evidence and been subjected to cross examination in numerous jurisdictions – we have the expertise to assist you with your forensic accounting needs. We have significant experience in Family Court of Australia and Federal Circuit Court of Australia proceedings.
Costs of Divorce
If you require a forensic accountant for a divorce, other family law or related matter we would welcome the opportunity to assist you. We endeavor to provide our prospective clients with a competitive quote for each engagement.
We also accept Credit Card payments which may assist you defer the cost of our fees until after the property settlement occurs.
The benefits of obtaining expert financial advice during a divorce matter
Whilst our services are an additional cost for an individual going through a divorce, it's our experience that the benefit from using a forensic accountant in terms of identifying and valuing assets far exceeds the cost involved.
Further Information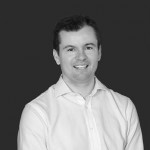 If you would like to obtain further information, please read our Frequently Asked Questions. If you would like further information about using our forensic accounting and business valuation services for a divorce or other litigation matter, then please contact us for an obligation free discussion. Freecall 1800 454 622.