Drunken fall headed for high court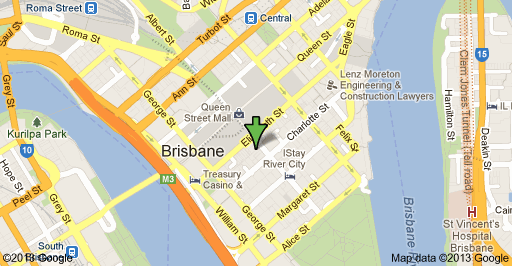 A woman who fell through a glass panel in the foyer of a Brisbane office building while intoxicated intends to take her $179,000 damages claim to the High Court.
Jodie Smith suffered severe cuts to her face, neck, arms and torso after she stumbled and fell through a glass panel on the ground floor of the 138 Albert Street office building on December 21, 2001.
She had been returning to the building with colleagues about 8.30pm.
In the hours before the incident, Ms Smith, then 29, had consumed about 10 glasses of white wine at her office Christmas party, and at least six glasses of pre-mixed spirits at a nightclub.
Her blood alcohol level was about 0.26 per cent at the time and she was unsteady on her feet.
As she was looking in her handbag for her entrance swipe card, Ms Smith stumbled backwards into the glass panel, which broke into large shards.
Those who witnessed the fall said they were surprised the glass panel broke. It did not seem as though Ms Smith fell heavily, they said.
Ms Smith was left with scarring on her body and face and suffered psychological difficulties as a result.
She sued the building's body corporate in Brisbane's District Court and was awarded $15,000 for loss of future earning capacity.
Not satisfied, Ms Smith took her case to the Court of Appeal, saying the judge should not have found she "negligently contributed" to the incident.
Ms Smith was also unsuccessful in the Court of Appeal and has since lodged an application to have her case heard in the High Court.
The panel was made of six-millimetre thick glass which complied with workplace health and safety standards when the building was constructed in 1971.
But the body corporate had failed to do a proper safety audit that would have found the glass was no longer compliant in 2001.
"The pedestrian traffic flow in and out of the entrance way and foyer was about 4500 to 5000 people per week and students often milled around it," Court of Appeal president Justice Margaret McMurdo said.
"In those circumstances it should have appreciated that there was a real risk of someone falling into or being pushed against the glass wall, breaking it and being seriously injured, perhaps even fatally."
However, Ms McMurdo concluded Ms Smith should take some responsibility for compromising her own safety through "voluntary, gross intoxication".
Ms Smith lodged a special leave application in the High Court on Tuesday.
(Source: Marissa Calligeros, Brisbane Times, 9 May 2013)