Gold Coast man jailed over workers compensation fraud
A former Gold Coast council worker has been jailed for lying about breaking his ankle on the job to claim workers' compensation, when he actually injured himself at the pub.
Richard Trevor Moore was sentenced to nine months prison and forced to pay back $65,000 to the Gold Coast City Council.
Moore claimed he tripped on a wet road bump at work but a Southport magistrate ruled he broke his ankle while having drinks at the Parkwood Tavern.
Lawyer Michael Gatenby will today lodge an appeal against the Southport Magistrates Court decision and sentence and seek bail for his client.
Moore, 51, filed a claim alleging he had been retrieving his work phone from his car when tripped at a council depot in September 2010 and badly injured his ankle.
He told his surgeon he thought it was just a sprain and so he drove to the pub for a few drinks at the tavern.
CCTV footage tendered in the court showed him collapsing in the pub and he was taken to hospital by ambulance and treated for a bad fracture.
Q-COMP lawyers, on behalf of the council, said Moore tried to cheat the system in a fraudulent claim for compensation and lying to his council boss and his surgeon about the incident.
Moore, a 20-year council landscaping employee, pleaded not guilty and maintained the initial sprain at the council depot had led to the later fracture.
He further claimed he had been made to sign work reports about the incident while on pain medication.
Southport acting magistrate Gary Finger found Moore guilty of defrauding the council and making five false statements under the Workers' Compensation and Rehabilitation Act.
He convicted and sentenced him to nine months jail, suspended after he served three months.
He also ordered Moore to repay the Gold Coast City Council $65,861.72.
Mr Gatenby, from Gatenby Criminal Lawyers, said he would appeal the magistrate's decision and sentence on the grounds that it was "unsound, unsatisfactory and unproved by the evidence".
A council spokeswoman declined to comment specifically on Moore's case as the council is forbidden to comment on workers' compensation matters under the terms of its self-insurances workers' compensation licence.
Council figures show workers' compensation claims cost the organisation more than $4 million a year.
Source: Courier Mail, Leah Fineran and Matthew Killoran | 07:07am May 22, 2012
About Rushmore Forensic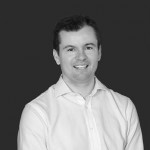 Andrew Firth is a forensic accountant who has conducted numerous investigations and other forensic accounting engagements in both Australia and overseas.
He specialises in economic loss calculations, personal injury compensation and other forensic accounting services for commercial disputes.  He is a member of the Institute of Chartered Accountants and has appeared as an Expert Witness in numerous jurisdictions.