Injured workers wins unfair dismissal claim
Employers are fuming at a decision by Fair Work Australia that will make it easier for injured employees receiving workers' compensation to claim unfair dismissal.
Injured employees receiving work-related compensation payments can now count the time they spend recovering at home towards meeting their minimum employment period of six to 12 months after injury, during which they are protected from unfair dismissal.
Employer groups railed at the landmark decision by FWA yesterday, warning that it had major implications and the government needed to consider the consequences as part of its review of the Fair Work Act.
In the full bench decision, the industrial umpire rejected an appeal by major labour hire business WorkPac. The company said employee Michael Bambach was ineligible for an unfair dismissal claim because he had failed to meet the relevant period of "continuous service" after he was injured at work.
The Fair Work Act deems the minimum employment period under which protection from unfair dismissal is granted is six months for large employers and 12 months for smaller operators.
After starting work in early March 2010, Mr Bambach was injured and unable to perform his duties from June 2 that year to September 23, 2011, at the Mount Owen mine in the Hunter Valley, more than 14 months.
After he was deemed fit to resume his pre-injury duties, Mr Bambach received notification of the cessation of his employment from WorkPac on October 17, effective from September 24.
The Australian Industry Group noted that unpaid absences were not normally counted towards "continuous service" even when individuals were beneficiaries of other schemes.  Source: Joe Kelly, The Australian, June 01, 2012
Quicklinks
About Rushmore Forensic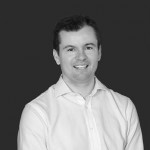 Andrew Firth is a forensic accountant who has conducted numerous investigations and other forensic accounting engagements in both Australia and overseas.
He specialises in economic loss calculations, personal injury compensation and other forensic accounting services for commercial disputes.  He is a member of the Institute of Chartered Accountants and has appeared as an Expert Witness in numerous jurisdictions.
[plulz_social_like width="350″ send="false" font="arial" action="like" layout="standard" faces="false" ]