Man jailed over $6.2 million credit card scam
A foreign credit-card scammer flew into Australia to help steal more than $6.2 million and was found with $60,000 cash in his backpack when he was arrested, a court heard today.
Lai Wong, who was found to have a false Hong Kong passport, was sentenced to five years and nine months jail, with a minimum of four years, after pleading guilty to a range of proceeds of crime and false document offences.
When police searched his rented Mitcham residence, access was given to a locked bedroom by a key hidden in a light fixture. Investigators uncovered an office for manufacturing fake credit and debit cards, complete with bank logos, 973 illegal credit cards and thousands more blank cards.
County Court Judge Joe Gullaci said Wong, 39, was an intelligent Malaysian who spoke several languages and came to Australia for the specific purpose of engaging in the credit card and money transfer frauds.
"You entered this country with the sole purpose of significant criminal conduct" Judge Gullaci said, adding Wong was a crucial and pivotal player in a sophisticated crime that targeted Australian banks and financing.
Despite Wong claiming he had been recruited into a crime syndicate as a result of gambling losses in Macau, Judge Gullaci said he had put no evidence before the court to support the claim and had refused to tell investigators specifically where money had been obtained and who he had sent $6.29 million to, suspected of being proceeds of crime.
The money was accrued in just six months after Wong arrived in Australia on a business visa last year and made 34 cash deposits and international transfers to offshore accounts, the court heard.
Australian Federal Police agents arrested Wong after he met two other individuals, and disembarked from a train at Camberwell station, where he was found to have $60,000 cash in his backpack.
Judge Gullaci said although the true value of Wong's share in the enterprise was unknown, he had collected $30,000 in commissions.
"International crime syndicates could not operate unless people like you were prepared to perform crucial roles" Judge Gullaci said.
"If you come into this country to commit serious crimes you had better be prepared to serve significant periods in prison.''
(Source: Mark Dunn, Herald Sun, 29 May 2012)
[plulz_social_like width="350″ send="false" font="arial" action="like" layout="standard" faces="false" ]
Further Information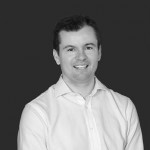 If you would like further information about using our forensic accounting services for a fraud, litigation, or other forensic accounting matter, then please contact us for an obligation free discussion. We provide services to corporations, law firms and individuals in Sydney, Brisbane, Melbourne, Adelaide, Perth and across Australia.