Marketing employee charged over $300,000 fraud
A Sydney man allegedly used his employer's credit card to splurge $127,000 on holidays, electronic goods and other personal items.
The 25-year-old, from Darlinghurst, is also alleged to have siphoned more than $189,000 from the CBD-based marketing firm that he worked for, into his own account.
Police arrested the employee yesterday afternoon following a month-long investigation.
He was charged with fraud offences and is due to appear at Sydney's Central Local Court today.
Detectives were tipped off about the offences, said to have occurred between April 2011 and March 2012, when the marketing firm noticed irregularities in its accounts.
Source: AAP, SMH 05/04/2012
About Rushmore Forensic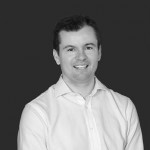 Andrew Firth is a director of Rushmore Group. He has conducted numerous investigations and other forensic accounting engagements in Australia, Singapore, the UK, Thailand, Hong Kong, Vanuatu, and the USA.
He is a former investigator with the Serious Fraud Office in the UK and specialises in complex financial investigations and providing other forensic accounting services.  He is a member of the Institute of Chartered Accountants and has appeared as an Expert Witness in numerous jurisdictions. To arrange an appointment with Andrew please call (02) 9954 6200.