Perth council employee jailed for fraud
A local government employee in Perth who contracted $45,000 worth of council work to his company without disclosing he owned it has been given a 14-month jail sentence.
Antony John Patrick Greenwood, 46, pleaded guilty to committing 20 fraud offences when he worked at the town of Cottesloe between March 2010 and May 2011.
His admission came after the council referred the matter to Western Australia's Corruption and Crime Commission for investigation.
The District Court in Perth heard that Greenwood was the council's maintenance and conservation officer and in that position had prepared purchase orders and arranged contracts for his own company, Full Circle Design and Construction (FCDC).
Some of the $45,000 worth of contract work Greenwood completed, other work was completed by other contractors, and some of the work was not done, despite being paid for, the court heard.
Greenwood did not tell his employer that FCDC was his firm, though he had signed a code of conduct form saying he would seek permission to do any work outside his council job.
Greenwood has since reimbursed the council for money he received for work that was not completed.
In the District Court on Wednesday, Judge Allan Fenbury told Greenwood he had been involved in serious misconduct, abuse of trust and corrupt behaviour over a 14-month period and his offending warranted a jail sentence.
"This type of deceptive behaviour or corruption is difficult to detect and causes untold financial harm to our society" he said.
Judge Fenbury said he took into account Greenwood's payment of restitution to the council but said suspending a jail sentence could give the impression that people might be able to buy their way out of prison.
He sentenced Greenwood to four months in jail on six of the fraud counts, 10 months' jail on another 10 counts and 14 months on the last four counts, all terms to be concurrent.
With an effective sentence of 14 months, Greenwood will be eligible for parole in seven months.
(Source: WA Today, AAP, February 8, 2012)
About Rushmore Forensic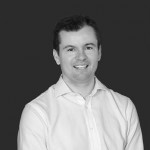 Andrew Firth is a director of Rushmore Group. He has conducted numerous investigations and other forensic accounting engagements in Australia, Singapore, the UK, Thailand, Hong Kong, Vanuatu, and the USA.
He specialises in assisting people going through divorce and providing other forensic accounting services for commercial disputes.  He is a member of the Institute of Chartered Accountants and has appeared as an Expert Witness in numerous jurisdictions. Rushmore provides services to clients located in Perth and surrounding areas.