False invoice scam nets $650,000 from Curtin University, Perth
A Perth woman has been jailed and another is facing a similar outcome for their respective roles in a "criminal enterprise" that netted about $650,000 from Curtin University.
Joy Angela Sanderson, 47, from Maylands, was today sentenced to 18 months behind bars for laundering more than $100,000 from the university, two years ago.
Her accomplice Tania Carter is facing an even longer jail-term after pleading guilty to 401 charges of stealing a total of about $650,000.
The court heard Ms Carter – Sanderson's former business manager – drew up false invoices on behalf of Sanderson's company and submitted them to Curtin University.
The university unwittingly paid the invoices, with the money transferred to Sanderson's company.
Sanderson then passed on majority of the money to Ms Carter, but retained $22,796 to pay for a holiday and some bills, the court heard.
The ongoing fraud was not detected for nine months, before the university lodged allegations with the Corruption and Crime Commission.
During Sanderson's sentencing today, District Court Judge John Wisbey said the pair had been involved in a criminal enterprise and imprisonment was the only suitable punishment for Sanderson.
Ms Carter is yet to be sentenced, with her next court appearance scheduled for Friday.
(Sourced: Courtney Trenwith, WA Today, February 14, 2012)
About Rushmore Forensic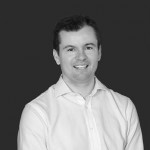 Andrew Firth is a director of Rushmore Group. He has conducted numerous investigations and other forensic accounting engagements in Australia, Singapore, the UK, Thailand, Hong Kong, Vanuatu, and the USA.
He specialises in assisting people going through divorce and providing other forensic accounting services for commercial disputes.  He is a member of the Institute of Chartered Accountants and has appeared as an Expert Witness in numerous jurisdictions. Rushmore provides services to clients located in Perth and surrounding areas.