Player's drug case is postponed
The drugs case against suspended South Adelaide Football Club player Guy O'Keefe has been adjourned until July.
The 22-year-old has yet to plead to charges of trafficking and possessing ecstasy, using ecstasy and dealing in property suspected to be the proceeds of crime.
Prosecutors in Victoria will allege O'Keefe was arrested at Nhill on February 27.
He was allegedly pulled over and, during a search of his car, officers found 160 ecstasy pills and $30,000 cash.
Nhill Magistrates Court adjourned O'Keefe's matter yesterday until July.
(Source: June 05, 2012, Adelaide Now)
Further Information on Proceeds of Crime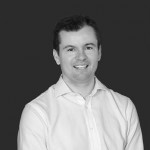 If you would like further information about using our forensic accounting services for a proceeds of crime or other expert witness matter, then please contact us for an obligation free discussion. We provide services to corporations, law firms and individuals in Sydney, Brisbane, Melbourne, Adelaide, Perth and across Australia.