Staffer who stole $250,000 from Bank gripped by 'chronic gambling'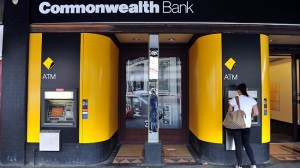 A former Commonwealth Bank employee who stole almost $250,000 from customers' accounts has been described by a magistrate as intelligent and resourceful but gripped by "chronic gambling".
Karen Myhanh Chau, 40, stole almost $250,000 from wealthy clients, including author Thomas Keneally, and transferred the funds into a personal account.
She committed the crimes between October 2010 and January of this year.
Chau pleaded guilty in August to six counts of dishonestly obtaining financial advantage by deception and in October was sentenced to 18 months' imprisonment with a non-parole period of one year.
In Downing Centre Local court on Wednesday, Deputy Chief Magistrate Jane Mottley ruled that Chau could serve out her sentence in home detention.
"She is clearly a resourceful and intelligent woman," Ms Mottley told the court.
"She is likely to find it difficult to get employment in the financial industry as a result of this offence."
Chau took the money from the clients in 72 separate transactions and put some funds back into some of the victim's accounts to indicate interest was being earned.
The Commonwealth Bank has said it had refunded all the money to the clients.
Ms Mottley said Chau had endured tough personal circumstances in the early 2000s, including a miscarriage, and this had led to depression, contributing to her gambling addiction.
She said Chau was "gripped by a chronic gambling problem" and gambling had become a coping strategy for her.
"This offence is a clear manifestation of an unresolved addiction" she said.
Chau has no prior convictions and was described as a "model citizen" during sentence submissions in October.
The court heard she has been making excellent progress at gambling counselling sessions.
Her minimum home detention period expires in October next year.
(Source: AAP, 28 November 28 2012)
Further Information – Forensic Accountant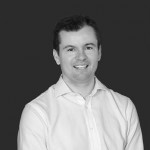 If you would like further information about using our forensic accounting services for a financial investigation or other expert witness matter, then please contact us for an obligation free discussion.
We provide services to corporations, law firms and individuals in Sydney, Brisbane, Melbourne, Adelaide, Perth and across Australia.