Workers compensation payments for 'mental stress' increase among public servants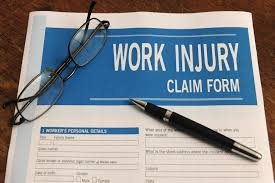 Public servants have been paid workers' compensation for "dirty looks" and a coffee-shop quarrel, as bullied bureaucrats pocket an average of $251,000 for mental stress.
Government insurer Comcare has been forced to pay compo to more than a dozen public servants who won court appeals in the past year.
They include a Tax Office data analyst compensated for "psychological injury" after fighting with a colleague over who should drink a cup of coffee.
An Austrade auditor won stress workers compensation after her manager told her that clients had trouble comprehending her poor English.
And a Centrelink staffer who confessed she could not deal with 70 per cent of public inquiries was compensated for "adjustment disorder", after she complained of clients' abuse and colleagues' "dirty looks".
Mental stress now accounts for at least one in every 10 compensation claims across the public service, with payouts averaging $251,000.
It also makes up a third of Comcare's payout costs. Comcare's latest statistical report reveals 44 per cent of stress claims relate to harassment or bullying, while 34 per cent of claimants cite "work pressure".
The number and cost of claims has caused a $9.5m blowout in workers' compensation premiums across 34 federal government agencies, official statistics provided to a Senate estimates committee reveal.
The cost to taxpayers of insuring against injury, bullying and stress claims has soared nearly $100m – or 50 per cent – in the past five years.
Comcare will charge agencies $291m in premiums this year.The Tax Office will pay $36m – even more than the Federal Police ($31m) or the Defence Department ($29m), where in-the-field jobs are inherently dangerous.
The Department of Human Services – which includes Centrelink, Medicare and the Child Support Agency – will pay the highest premium, of $61m this year.
It has been hit with a $2.6m penalty payment this year, due to the number and size of workers compensation claims. In total, 34 departments and agencies – including national broadcaster the ABC, corporate regulator ASIC, the Commonwealth Ombudsman and even Comcare itself – have been penalised a total of $9.5m this financial year.
The cost to taxpayers has been offset by savings from 44 other agencies, which together were granted a $10m reduction in premium payments as a reward for reducing their workers compensation claims.Workplace Relations Minister Bill Shorten has ordered a review of the snowballing Comcare scheme.
The "no fault" scheme means injured workers do not have to prove negligence.
Injured staff can be paid their full salary for 45 weeks, then up to 75 per cent until the age of 65 – on top of a lump sum of up to $168,000 for permanent disability.
Comcare is seeking leave to appeal in the High Court against a recent Federal Court order that it compensate a public servant hurt when a light fitting fell on her during sex with an acquaintance in her motel room during a business trip.
CASE STUDIES
* A Tax Office data analyst was punched in the arm when he flicked coffee over a workmate's face and shirt in a cafe.
Months later, he claimed the punch had caused a whiplash neck injury.
The Administrative Appeals Tribunal ruled the coffee-shop biff was not work-related – but still awarded compo for "psychological injury", due to the man's perception that colleagues were "ganging up" on him at work
.* An Austrade grants auditor was paid compensation for "adjustment disorder" and "depressed mood". She complained after a manager told her that grant applicants where having difficulty understanding her, given that English was "not her first or second language".
* A frontline Centrelink staffer was compensated for "adjustment disorder" after management told her she must work more than one day a week. The woman claimed she was unable to deal with 70 per cent of enquiries, that customers often became agitated or abusive while waiting to be served, and that her team leaders often gave her "dirty looks".
Comcare blamed the woman's stress on her personal life, but the AAT ruled the job had contributed to the "adjustment disorder".
* A Defence Department business manager won compensation for "anxiety arising from conflict in the workplace".
The AAT ruled that her boss had aggravated her "adjustment disorder" in the way he investigated other staff complaints about her "belittling" manner and "micromanagement".
* An Education Department manager was compensated for "mental injury" caused by "perceived" bullying and harassment from a colleague who "wanted to take over her domain".
She suffered depression and wet herself during an anxiety attack in her office. The AAT ruled that changes in her work duties had triggered an "adjustment disorder".
(Source: Natasha Bita, News, 23 February 2013) 
Further Workers Compensation Information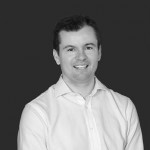 If you require more information in relation to a workers compensation claim, audit, review or require the assistance of a workers compensation specialist, then please don't hesitate to contact us on free call 1800 454 622. We provide our workers compensation expert advice to clients across Australia.