Brisbane man on drug, weapon and proceeds of crime charges
A Burpengary Queensland man who yelled at police when he was caught speeding yesterday afternoon has been charged for several offences, including drug possession.
Police said they had to detain the 25-year-old man after he became angry when spotted speeding along Joyce Street around 3pm.
Police say they found a large amount of drugs, money and utensils in his home.
The man was charged with one count each of possessing a schedule 1 drug, possessing a dangerous drug, possessing utensils, possessing a thing used in connection with smoking a dangerous drug, possessing proceeds of crime, possessing a restricted weapon, unlicensed driving and obstructing police.
He was bailed and will appear in Caboolture Magistrates' Court later this month.
(Source: Kieran Rooney From: The Courier-Mail June 05, 2012)
Further Information on Proceeds of Crime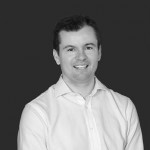 If you would like further information about using our forensic accounting services for a proceeds of crime or other expert witness matter, then please contact us for an obligation free discussion. We provide services to corporations, law firms and individuals in Sydney, Brisbane, Melbourne, Adelaide, Perth and across Australia.