Many manufacturing businesses are responding to overseas competition and a high Australian dollar and proving they are successful in spite of these challenges.
They are embracing innovation, quality products and world class marketing and logistics.
Manufacturing businesses have a proud history in Australia and continue to develop best in class products.
Recent manufacturing business valuations and related advice
Provided valuation and other financial advice to a director and owner of a manufacturing business / export business.
Business valuation advice in relation to a manufacturer of fashion accessories.
Valuation of manufacturing businesses for family law property settlement purposes.

Fixed Price Valuation Report
Rushmore provides expert business valuations of manufacturing firms and other businesses for a fixed price of $5,990 including GST.
Next Steps
If you wish to engage Rushmore Group to prepare a business valuation, then please complete the following steps:
Call us now on toll free 1800 454 622 or by using our Contact page

Provide copies of source documentation in order for the business valuation to be conducted. This information can be emailed, hand delivered or posted to our office.
Further Information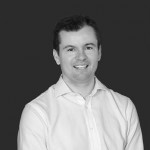 If you require more information in relation to our fixed price valuation reports then please don't hesitate to contact us on 1800 454 622.  We are specialist small to medium company valuers and work for clients across Australia.