Coal seam gas pipeline in Queensland could result in compulsory acquisitions of land
Graziers may have to surrender parts of their land for a coal-seam gas pipeline after the Queensland government granted compulsory acquisition powers to a consortium of international energy giants.
The Queensland Governor-in-Council approved the pipeline for the $18.5 billion GLNG project as an "infrastructure facility of significance" on Friday, providing approval for compulsory acquisition if negotiations between gas company Santos and landholders break down.
The 420km underground pipeline will require a 40m-wide corridor through 177 properties to transport coal-seam gas from the Surat Basin to a liquefied natural gas facility in Gladstone.
Cabinet approved the Santos request for the approval, following similar agreements with two other international gas companies, as it ramps up construction to meet its deadline of export production by 2015.
Santos GLNG Pipeline manager Greg Jones said 87 of the 92 agreements were in place.
"We are currently in advanced negotiations with the remainder and we are confident that we will secure these agreements through our current landholder engagement process" he said.
A spokesman for Deputy Premier Jeff Seeney said the company could apply for compulsory acquisition only as a last resort, and that landholders were compensated and had the right to object to the Co-ordinator-General.
Companies must provide extensive evidence they had taken reasonable steps to secure land agreements, he said.
"IFS approval can only be sought for projects which meet the strict definition of a significant infrastructure facility that has the potential to contribute to the state through economic growth or new jobs and provide wider economic and social benefits to Australia, Queensland or the region" Mr Seeney said.
The GLNG project, a joint venture between Santos, Malaysian gas company Petronas, international resources firm Total and South Korea's KOGAS, is expected to boost the state's revenue by $4.1bn each year until 2033 and create 5000 jobs during construction.
In its application, lead partner Santos said the project would have a significant impact on Australia's balance of trade, with agreements to total $120bn.
But AgForce president Brent Findlay urged all stakeholders to "negotiate in good faith" with realistic expectations.
He said the impact of clearing the easements could have a major impact on landholders' farms.
"We know that they're rushing to get the pipelines in place from the gas fields so they can start to move the gas and earn money for the state" he said.
"They need to compensate and respect the landholder.
"It's a big impost on landholders and every piece of land is different."
Mr Findlay said it was "absolutely unforgivable" to cut fences or leave holes on properties where stock could fall, as some landholders had reported.
(Source: Rosanne Barrett, The Australian, 17 July 2012)
About Rushmore Forensic – Compulsory Acquisition Valuations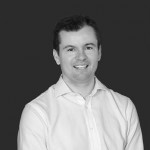 Andrew Firth is a director of Rushmore Group. He is a forensic accountant and business valuer. Andrew has conducted business valuations across a wide range of businesses and for different court jurisdictions. This includes compulsory acquisition valuations.
He is a member of the Institute of Chartered Accountants, and the ICAA Special Interest Group in Business Valuations. He has appeared as an Expert Witness in numerous jurisdictions.