Employee steals $1.5m to fund betting addiction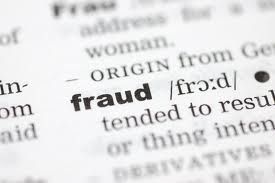 A lonely finance employee misappropriated $1.5 million from his employers, a major Australian charity organisation, to fund his pathological addiction to sports betting, a court heard.
The District Court in Brisbane was told while Dinesh Enoka Abeysuriya stole $1.5 million from the Uniting Church's Blue Care organisation, the value of shortfall was about $900,000.
Blue Care is one of Australia's largest non-profit organisations for health and care for the elderly.
A second charge arose because Abeysuriya would regularly use his on line account with sports betting organisation Centrebet where $1.88 million in bets was shown on his Commonwealth Bank credit card.
When Abeysuriya finally stopped gambling his credit card was overdrawn a further $223,409, the court heard,.
Abeysuriya, 29, pleaded guilty to aggravated fraud as an employee with a financial advantage of $1,534,967 between March 25, 2009, and April 9 this year.
He further pleaded guilty to fraudulently obtaining $223,404 from the Commonwealth Bank between March 5 and April 9 this year.
Prosecutor Jacob Robson told the court Sri Lankan-born Abeysuriya came to Australia from New Zealand in 2008 to work at Blue Care, where he was responsible for credit payments.
He said in virtually a 12-month period Abeysuriya misappropriated the money which he used to gamble online.
Mr Robson said Abeysuriya used three methods to misappropriate the money – inflating invoices and paying the extra to himself, paying invoices twice to legitimate creditors and himself, paying invoices to himself.
He said the frauds were uncovered when a Commonwealth Bank employee became suspicious of large amounts of money going through Abeysuriya's account.
Eventually Blue Care called in auditors who uncovered the frauds, and after being confronted Abeysuriya fled to Sri Lanka.
Mr Robson said Abeysuriya returned to Australia and was remanded in custody in July.
He said Blue Care expected the outstanding money would be covered by insurance.
Barrister Steve Zillman, for Abeysuriya, said his client had been lonely when he came to Australia to work and took up gambling.
"He was young and lonely. He felt isolated and suffered from anxiety and depression" Mr Zillman said.
He said a psychiatrist's report showed Abeysuriya had a pathological addiction to sports betting.
It was backed up by statements from his Blue Care workmates who often saw Abeysuriya's computer open at sports betting sites.
Mr Zillman said Abeysuriya, who had returned to Brisbane of his own free will, was keen to be deported back to Sri Lanka once he had served his sentence.
(Source: Mark Oberhardt, The Courier-Mail, November 24, 2010)
About Rushmore Forensic
Andrew Firth is a Director of Rushmore Forensic. He has worked on a number of investigations relating to employee fraud.  He has also given evidence in civil actions relating to employee misappropriation and money tracing.
He is a forensic accountant based in Sydney. Andrew can be contacted directly for a confidential and complimentary discussion.
Read more about how employee fraud can be detected.