New apps catch employees forging timesheets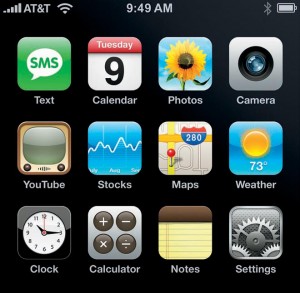 Employers are using technology to monitor underperforming workers, giving new meaning to the old adage "time is money".
In one case, a new timesheet mobile app helped the operators of the Wakefield Park Raceway in Goulburn, NSW, catch two employees forging timesheets.
The managing director, Matthew Ronke, was on his way to the track, about 10 minutes away, when he drove past one of his employees, taking a leisurely stroll when meant to be at work.
Pulling out his iPhone, Ronke checked the staff sign-on sheets via a productivity app called Deputy 2.0 installed the previous week. The staff member had been fraudulently signed on to work by a colleague. The pair were fired.
Fraud such as this had once slipped through the folds of the old paper-based system, Mr Ronke said.
"I don't think it was a big problem but obviously it was a problem that we didn't catch them doing it" he said.
Raceway staff are asked to register their arrival at work via iPads installed at the racetrack cafe.
"The majority [of staff] are quite happy with it … and seem to like they can actually go in and check [that] their hours are correct; and they know that's going into the payroll [system] and that's what they'll get paid."
It's not technically spying, according to Deloitte Digital lead partner Frank Farrall, who last year used Twitter to catch an employee – no longer with the team – who was struggling to deliver outcomes on a project.
"They were saying, 'I'm working all this time, doing all this and whatever,' and we didn't feel confident he was being truthful with us" Mr Farrall said.
The employees' Twitter feed included numerous Foursquare check-ins at coffee shops around Melbourne when he was supposed to completing the project already behind schedule.
"He was not meeting his end of the bargain and lying about it. The technology exposes that's happening. It's not spying, just reconciling the truth."
Some companies are using such apps to improve service or logistics rather than just keep an eye on employees. Google extended its Maps app with Maps Coordinate for enterprises in June, for example. The tech giant bills it as providing "real-time visibility" of team members and an ability to better manage job allocation .
Users say the technology provides a more granular way to measure worker output, and shifts the focus away from the number of hours in the office.
Apart from keeping an eye on staff and recording their hours, Mr Ronke said the biggest advantage of a smartphone-based timesheet management software was the ability to allocate tasks.
In Victoria last week for the V8 Supercar championship race – organised by Wakefield Park parent company Winton Motor Raceway – Mr Ronke was notified of a burst water pump. The push notification to his iPhone meant he could immediately organise it be fixed.
The last-minute requests and fluctuating business demand create extra opportunities for employees who make themselves available, he said.
"I believe strongly that outcome-oriented work is much better than time-based work, rather than someone punching the punching clock who's just not adding value" Mr Farral said.
(Source: Mahesh Sharma, SMH, 19 November 2012)