Warrnambool drug dealer convicted, fined
A Warrnambool recreational drug user who claimed he supplied friends with amphetamine at below cost price has been convicted and fined $3500 after trying to sell drugs to a security guard.
Benjamin Thornton, 19, of Sharpe Avenue, pleaded guilty in Warrnambool Magistrates Court to trafficking amphetamine and dealing with property suspected of being the proceeds of crime.
Police said Thornton attempted to sell one gram of amphetamine to a security guard at the Whalers Hotel in Warrnambool that at 3.10am on March 11.
He was detained by the guard until police arrived. Thornton was found by police to be in possession of three deal bags containing about 2.5 grams of amphetamine and $300 in cash. He told police he bought five grams of amphetamine in Geelong the day before for $112 a gram and had sold some of that to friends for $100 a gram.
Thornton told police he bought the drugs "just so we can have a good time at the Folkie weekend".
Defence counsel Tony Brown said his client had been unemployed for eight months and decided to buy drugs for himself and his friends from his first pay cheque.
Magistrate Jonathan Klestadt said he did not believe Thornton had gone to Geelong and bought the drugs in a one-off transaction, describing it as an unbelievable version of events.
Mr Brown said his client claimed to have bought the drugs from a friend and was a sporadic user.
Mr Brown said his client wanted to move to Western Australia to work in the mines and a drug conviction could put an end to those ambitions.
Mr Klestadt said the use of illicit drugs was an abuse of the user's body.
He said Thornton had taken the same initial steps as countless other people who were now either dead or in jail.
The magistrate said he was not prepared to fine Thornton without recording a conviction because a strong message had to be sent to others.
He said he understood a conviction could be a tragedy for Thornton's future career prospects.
(Source: Andrew Thomson, Warrnambool Standard, 6 June 2012)
Further Information on Proceeds of Crime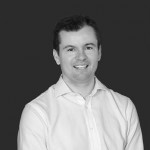 If you would like further information about using our forensic accounting services for a proceeds of crime or other expert witness matter, then please contact us for an obligation free discussion. We provide services to corporations, law firms and individuals in Sydney, Brisbane, Melbourne, Adelaide, Perth and across Australia.